Eco-Friendly Jewelry Organizer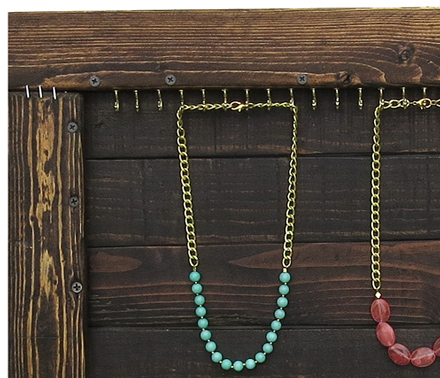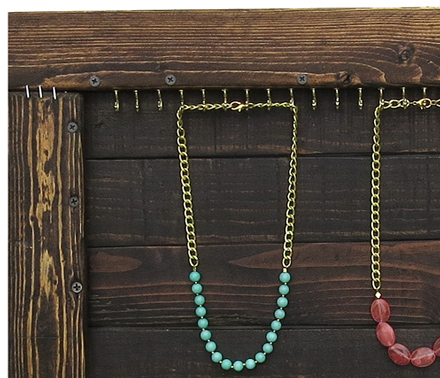 sold out
Eco-Friendly Jewelry Organizer
Organize, store, and display your jewelry with ease and style on our handmade jewelry organizers. Designed with function, storage capacity, and aesthetics in mind, our eco-friendly jewelry holders can easily handle large jewelry collections-- and they look great doing it!
FEATURES
Each hook holds multiple chain necklaces
Store rings along the interior ledge
Removable jewelry bar holds bracelets and long, chunky necklaces
STORAGE CAPACITY
Total hooks: 23
Jewelry bar: 20" long
Interior hooks: 21
Bottom hooks: 2
Interior hang space: 15" x 0.5" x 10.75"
Total measurements: 20" x 2.5" x 15.5"
Our jewelry organizers are made from reclaimed wood and other recycled materials. They will have some battle scars and signs of past lives, such as nicks, scratches, and color variations. These are desirable characteristics that make each piece unique, special, and totally one-of-a-kind. Measurements are approximate, but will be within 0.5" of actual measurements.